STRONGMAN FIRES DEEP SECRETS ON WHY AMERADO HAS BEEN DISSING HIM AND SARKODIE IN HIS SONGS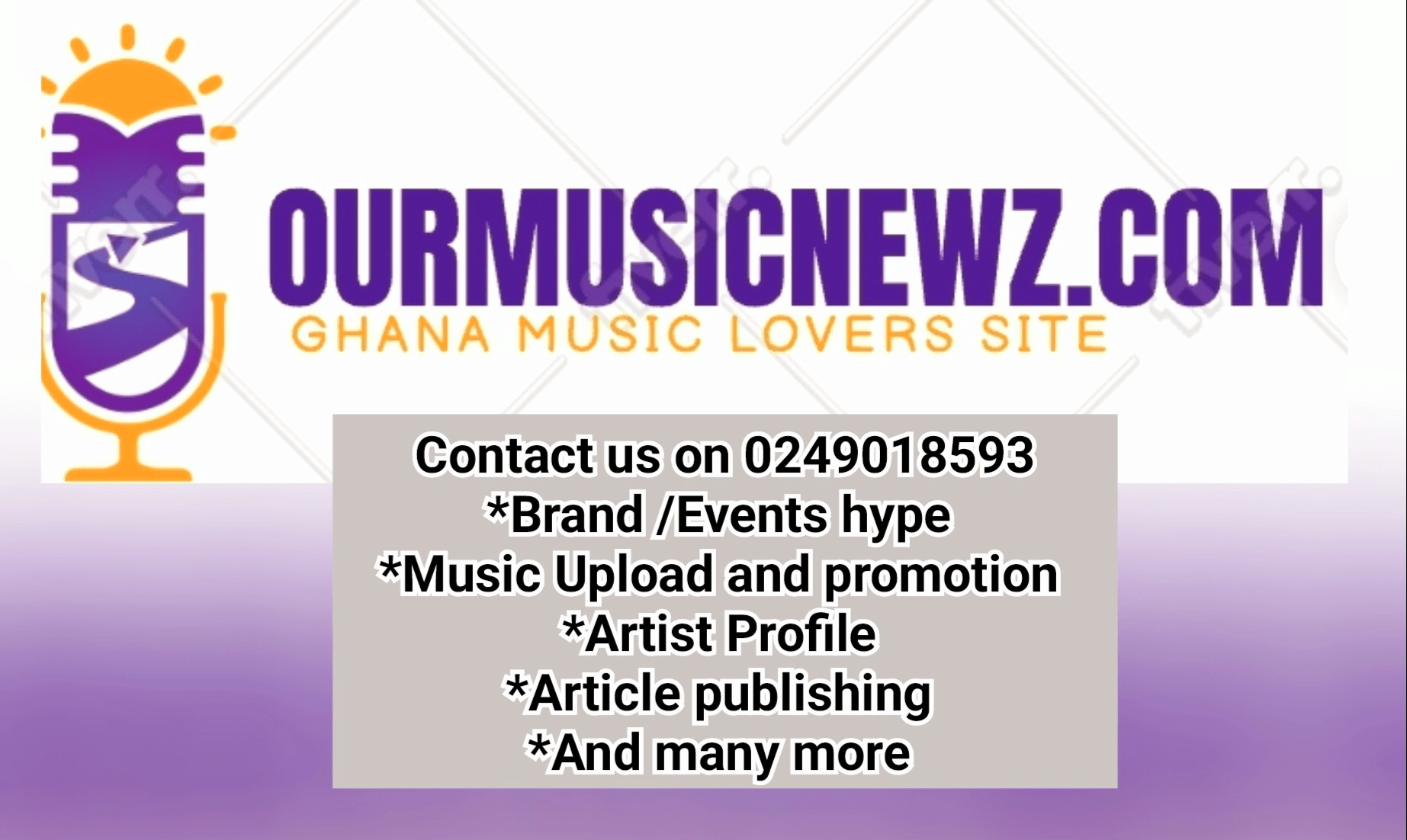 Dope and talented Ghanaian punch for punch rapper, known in real life as Osei Kwaku Vincent also called Strongman Burner has finally revealed to the public, why his former colleague from the 'Mike Burners Camp' Amerado, has been throwing dissing punches towards him and his former boss Sarkodie in his songs recently.


Speaking in an exclusive one on one interview on Pure FM with Kojo Sebor, Strongman responded to a question asked by the host if he had any beef with Amerado.

According to Strongman, he has no issues or beef with Amerado, but he has getting feeds on social media of him throwing jabs at him and his boss Sarkodie recently in his song.

He continued that, " the reason why Amerado is recently dissing me and Sarkodie on his songs may be strategic, if not so, then I think when he pictures the next 10 years best rappers, me and Sarkodie will still be there, so he sees it as a threat to him", he said.


Prior to Strongman's move to Sarkcess Music and later becoming an independent act, he was on the same record label with Amerado on "THE MIC BURNERS".

Ever since Strongman left "THE MIC BURNERS" record label, Amerado has been throwing indirect shots at him with the slightest opportunity he gets. The talented rapper has finally opened up on Amerado's intense hate and dislike for him.

According to Strongman, he has no problem with Amerado, and although he do not have a close relationship with him, he will always seee him as a friend.

He added that he has paid his dues in the music industry because he has been actively rapping for a decade now so the likes of Amerado will obviously take swipes at him when they get the opportunity.

Watch Video below :
Dj Smart expresses his disappointment in Fancy Gadam for refusing to promote Fresh Faya's "hustle hard " song which he was featured in after taking their money .
Upper East based radio personality Dj Smart who currently works at Maxx Empire Radio and doubles as a yeam member of Rap kpieng music has spelled out his disappointment in the Tamale based popular artiste Fancy Gadam for refusing to promote a song which his artiste Fresh Faya did and featured Fancy Gadam on the song . Many upcoming artiste are always eager for a collaboration with the main because of the their huge following thinking they will help share it to make more views and listeners but it's unfortunate Fancy Gadam after collecting money for all this refused to do so .
The song was released in 2019 and the official video released in 2023 . Read the full write up of Dj Smart posted on Facebook.
"I have been very quiet and disappointed on The issue of Fancy Gadam not sharing The Bawku based Artist Fresh Faya Hustle hard official music video on his page or even talked about the video .
The fact is that, in 2019 when FRESH FAYA Officials management approached The Northern music ruler as many call him for collaboration, it was purely business and management of Rap kpieng music paid Fancy before hitting Dr Fizar studios for recording the hit song Hustle hard.

During the released of the song, we sent it to him and his management to listen then share for us but they never did.
We approached them severally and later have to even forget thinking about Fancy Gadam sharing the Song out .

In 2023 which has been 4years down the line after recording Hustle hard song , we approached his management for official video shooting, then we were charged, and management of Fresh Faya paid the money to them before he appeared on set for the video shooting .

During the video shoot in Tamale, Gadam was supposed to appear in a different location twice but after day one, Fancy and his team never return to complete the project even though, he was payed to appear for the video shoot.

Management of Fresh Faya never complained, all though we officially registered our unhappiness about their attitude towards us during the video shooting and #Jamal bamba raised some concerns about their absent for the last edition of the shoot, so we end every thing there.

Now on the 3rd of September 2023, we released the official video and sent it them till now, no one has even commented on the video whether it's good or bad not even talking about Sharing it .

I'm just writing this for the world to see the kind of Artist we have in the North who will always go interviews and claim of supporting young once .

May be he is doing that for Tamale based Artist
And not in the upper East or other areas .

After My experience with the boxer hit maker Fancy Gadam, I'm not surprised that so many people were asking me about his attitude towards us at the video shoot even including prominent people in Tamale .
All what they told me was like , I hope Fancy is not troubling you ? So I was like what dem .
Fresh Faya Hustle ft Fancy Gadam is now 18k stream on YouTube "

You can tap on link and watch full video
"I miss your manhood" – Abena Korkor tells Criss Waddle
Ghanaian rapper Criss Waddle has received public praise for being a good in-bed , and Abena Korkor has even admitted that she misses his manhood inside her.

The outspoken advocate discussed her experiences and difficulties with relationships and mental health in a recent update.

One of the names mentioned in Abena Korkor's revelations is Alex, who is said to be the proprietor of Peduase Lodge and whom she alleges gave her a sizable sum of $20,000 in exchange for sexual favors.

On Abena Korkor's most recent list were notable individuals like experienced media personality Randy Abbey.

Abena Korkor stated her willingness to seize chances that monetary stability would present amid the frank confessions, particularly in contrast to her challenges, which were represented by her remark of "taking troski" (public transit).
The update also features an unexpected shout-out to musician Criss Waddle, indicating a past romantic connection.

Her trending post also delved into her romantic encounters and interactions with various men, some of whom she alleges offered her financial incentives for sexual favours.
Gunshots As Stonebwoy Robbed In Atlanta, US After Shopping At Icebox
Ghanaian reggae dancehall superstar Stonebwoy Robbed In Atlanta, US After Shopping At Icebox with his team members.

According to Ghhyper reports on Instagram, the robbers confronted Stonebwoy and his team outside of the Icebox shopping centre and fired a gun at them and robbed them .
https://www.instagram.com/p/Cv-qsk7o57i/?igshid=NTc4MTIwNjQ2YQ==